Keith Rea has spent nearly his entire lifetime in and around the music business. He began singing with the Marion Boys' Club Singers (Marion, Indiana) at the age of 9 and started taking drum lessons soon afterward. Keith played percussion in the junior high school band, and was the drummer for the high school vocal group "The Madrigals" for two years. He also started playing drums with a local garage band in 8th grade.

In college at Indiana University, Keith learned piano in the class room and guitar in the dorm room. He began playing in several bands and learned to play harmonica as well. After college, Keith relocated to Houston, Texas, where he formed a well-respected regional band called "Joker". He was the primary writer, lead singer, and rhythm guitarist in this combo.

In more recent years, Keith has been performing as a solo artist, using his guitar playing and songwriting skills learned in over 40 years in the business to chart his own course. He has recorded and released three CD projects as an independent artist, and performs about 150 dates per year in support of his little "dream".

Major accomplishments include:
- Kerrville Folk Festival New Folk Regional Performer
- Johnson City Folk Festival Featured Performer
- Texas Music Awards Nominee
- Houston Songwriter's Association
     + Songwriter of the Year Runner-Up
     + Nine-time Song of the Month Honoree
     + Song of the Year Runner-Up
- Concerts In Your Home Artist
- Handshake Management Artist
- Novelist


Q&A

JL: What is the story behind your song "A Girl in Longview Texas"?
I wrote this tune about my best friend, who I've known since 4th grade in Marion, Indiana. We reconnected after 36 years, and both of us live in Texas now. She said yes to a second date, and now she can't get rid of me. I'm a very lucky guy !!!
JL: Why do you write music?
It's who I am, and who I was always designed to be. I love telling stories, and learned to play guitar for the sole purpose of writing songs.

JL: What are your fondest musical memories? 
The people in my life that helped shape me musically. My elementary school music teacher Nancy Lutz, my Boys' Club choir director Dale Knauer, and Jim Carr who was my choral director in high school are the first to come to mind. We all stand on the shoulders of giants in this business – and these folks are my foundation – I'll always be grateful for the time and energy that they poured into my life.

JL: If you could open a set for anyone, who would it be?
Ray Wylie Hubbard – love that cat like crazy….Neil Young would probably be my kind of audience…McCartney….just because he's Paulie Beatle…


JL: Why is independent music important to you?
It lets me be me – without any outside influences about what I write about or how I convey that message. I've tried living inside that "box" and it just doesn't work for me.
JL: What is your advice to fellow independent artists?
Write, record and perform the songs you want to play – and don't be driven by what the "industry" thinks is popular or marketable.
JL: When is your next release coming out?
I have a live project, which was recorded at the Public Library in Marion, Indiana last December that will be out probably sometime in June – certainly before we return to Indiana in July.
JL: Have anything else you want to say?
The best person to be like is YOURSELF…..imitation may be the grandest form of flattery, but it isn't being true to one's self. Learn from the masters – but use that knowledge to chart your own path.
Booking: keith(AT)keithrea(DOT)com

Keith Rea Links:
WEBSITE || FACEBOOK ||  YOUTUBE || REVERBNATION || CONCERT IN YOUR HOME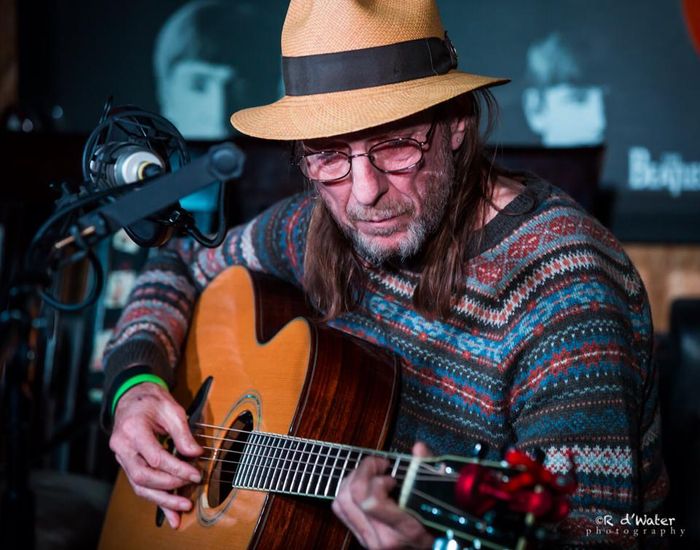 WHY NOT SHARE WITH FRIENDS?


Support the #FridayFeature by becoming a Patron: HERE or give us a Tip HERE!