Kendra Swanson is an independent folk music performer and songwriter. With strong, expressive vocals and energetic instrumentation, she applies a timeless sound to original compositions written from (and about) the American heartland. It has been described as "soulful," "homey," "sincere," and "heartfelt," delivered with a passionate voice that cuts through the loudest of bars (and the hardest of hearts). A multi-instrumentalist, Kendra writes most of her music on guitar and banjo, but performs as fiddler and violist with several local bands. As a soloist, she has shared bills with the likes of Charlie Parr, Ralph Stanley, The No Name String Band, Eric Lambert, The Howlin' Brothers, The Jakob's Ferry Stragglers, Pearls Mahone, and The Nitty Gritty Dirt Band.

In 2011, after discovering folk music while living abroad, Kendra started playing the banjo in a conquest for a deeper understanding of her homeland and its identity, and met many wonderful folk musicians and writers in the Rock River Valley. It has been in the pursuit of folk music and writing that she has found deep joy and satisfaction in expression. She independently recorded and released her first album "Carry Your Shoes," and sold it on the streets.

When Kendra's father passed away suddenly in the spring of 2012, she became a wellspring of new music and motivation to help others through their darkness. Her all original, profoundly hopeful album, "Kendra & Kin, Live in Rockford" (Vincent Records) was recorded and released about a year later. Her latest album, recorded along the Mississippi river, "Go Down to the Low Down" (released May, 2015, recorded with Awesome town Music/Video Production), is a collaborative of all-original music that most notably includes the voices of both her mother and sister, as well as many other musicians.

Kendra currently resides in north central Illinois, where she is a professional outdoor educator and environmental advocate. She performs widely throughout the area (and beyond) as a soloist and with various fellow musicians.
Q&A
J: What is the story behind your song "Little Birds"? (7:16 minutes into above video)

K: What is the story behind the song you submitted? The Spotify link I provided is for a song called Little Birds. I rescued a little fledgling nuthatch off the ground at a friend's cabin, and took her home and named her Inka. She had a broken wing, and could chirrup and hop on my finger while I fed her worms from our vermicompost. We had a magical day together. But she was dead the next morning, and I was heartbroken. Its an age-old feeling, helplessness. Failure and humanity. This is a song about that.
J: Why do you write music? 
K: I never thought I would be writing music. I do it because it helps me play instruments better, and its really satisfying to do something that brings me so much joy and also makes others happy. I love it when my music means something different to someone than it does to me. Prompts some wonderful conversations!


J: What are your fondest musical memories?
K: When I was a kid, my family would sing together. My dad played guitar. I loved listening to him. Took me a few years after his passing to pick up his guitar, but now it brings me so much comfort. I was lucky to grow up in a musical family.
J: If you could open a set for anyone, who would it be?
K: Already did it! Charlie Parr! One of my favorite musicians and writers of all time. :)
J: Why is independent music important to you?
K: ASCAP, BMI, and SESAC, are, in my mind, the scourges of the music industry, especially in small towns, in rural areas, where they menace venues into closing down live music. I feel like proclaiming the validity of real music happening in everyday lives outside of Nashville, raw and beyond the jukebox, and apart from American Idol. Music is not a product, musicians are not products. We are people, doing what we believe in, singing lullabies, connecting with drunks in the bar, watching folks in nursing homes dance to old songs when they don't remember their names.
J: What is your advise to fellow independent artists?
K: 
Define your own success. Learn to welcome rejection. Don't compete with your fellow musicians; we're all in this together. Be the best at being you. If anyone ever told you not to sing, I disagree. I think everyone should sing. :)
J: Didn't you just release new music?
K:
 I released an album last summer, so it'll probably be a little while. I've been focusing more attention on my students than recording a new album.
J: Are you you performing soon?
K: On average, I perform 5-12 shows a month, year round. You can see my schedule on my website.
Booking Contact: 
info(AT)kendraswanson(DOT)com

Kendra Swanson Links: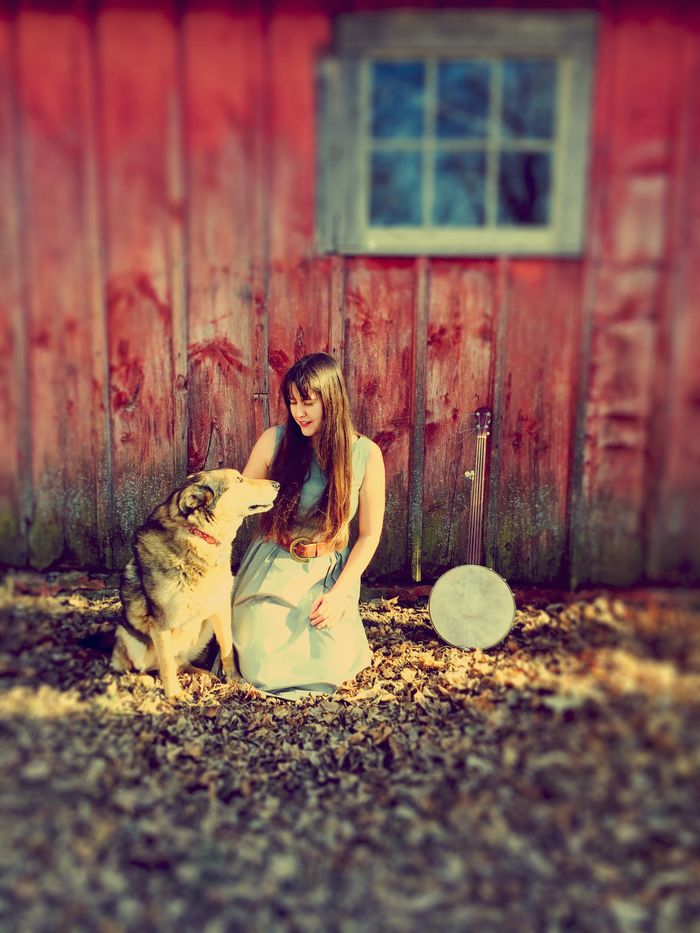 WHY NOT SHARE WITH FRIENDS?
http://jesselacy.com/fridayfeature/kendra_swanson__freeport_il_usa



Support the #FridayFeature by becoming a Patron: HERE or give us a Tip HERE!