Jordan Prince is an Indie Singer-Songwriter based out of New Orleans, LA. He has played for the national independent arts organization RAW: Natural Born Artists, along with the Louisiana-based television program LA South, and for the international online music series, Balcony TV, where he won the Global Rumble twice in a row (besting such artists as Edward Sharpe, Deer Tick, and Brendan Benson). He was also featured on UK's Amazing Radio with host Simon Raymonde (Cocteau Twins).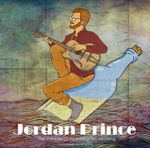 Prince has been writing and playing music since childhood and has self-released 3 full-length albums along with several singles over the last decade including "Fresh Ground," "Only Room for One," and "This is Me."
He has written original music for several short films based out of New Orleans, most of which have gained significant acclaim. On Dec. 12th, Prince released his new EP called "The Parade" with his Jordan Prince Band. The EP is 6 tracks, all acoustic, Folk/Indie/Country. It is available on his website and at his concerts. His next event is Dec. 18th at Feierwerk in Munich with Young Chinese Dogs. 
The Parade EP is a fresh take on Indie/Country/Folk songwriting. Containing an air of youthful curiosity, picturesque nostalgia, and poetic darkness, Jordan's lyrics and melodies help shift the mindset of what the Country genre can be. The old standard sound of guitar and banjo are accompanied by a finely tuned sense of awareness seldom found in today's Indie music. The songs are comfortable, but carry a purpose not to be taken for granted. 
Q&A
J: What is the story behind the song you submitted?
JP: The story behind the song comes from working a job for the University of New Orleans and the hours were usually graveyard, 10pm-6am. I felt trapped and my mind wondered about men who had worked themselves to death back in the late 19th century, or the soldiers of Vietnam who wrote letters back home, missing the embrace of their loved ones. That's the main inspiration of the song, the desire to escape, searching for fulfillment. 
J: Why do you write music?
JP: I write music because it's the most comfortable language I speak. I feel like my true self when I'm performing. 


J: What are your fondest musical memories?
JP: I'll never forget playing music in this record store in my hometown, Top Shelf Records. It was the first place my friends and I had made our own outside of our houses. We were close with the owner and I was lucky enough to get to play the first and last shows hosted there before it closed in 2004 from financial insufficiency. I was able to meet so many amazing musicians and people that became life-long friends. And I was able to hone a sound there, work out all the kinks. You need a place where you can feel comfortable doing that, and Top Shelf was everything I needed it to be. 
J: If you could open a set for anyone, who would it be?
JP: If I could open a set for anyone, it would probably be Sufjan Stevens. 
J: Why is independent music important to you?
JP: Independent music is most important to me because it is one of the last remaining categories of honest music out there. By honest I mean true to the art of songwriting. It's not a design, it's an expression. 
J: What is your advise to fellow independent artists?
JP: If someone really wanted my advice, I would say make sure to remember that there's an enormous musical limitation attached to an ego. I don't mean that it's not good to feel confident in one's abilities, in fact I encourage that. But the moment that someone looks down on other musicians for playing differently, or not speaking the "lingo," that person is keeping themselves from growing. Music is about more than competence. It's an opportunity to communicate with anyone. 


J: Didn't you just release new music?
JP: On Dec. 12th. I'm released this new EP called "The Parade" and it's 6 tracks, all acoustic, Folk/Indie/Country. The Parade EP was recorded at SOUNZZ Studios in Immenstadt, DE. I wrote all lyrics and melodies, but all other arrangements and instrumentation were performed by Tim Hecking. The EP was also recorded and produced by Tim Hecking. This was my second time working with Tim, the first being 2013's "The Deer Jump."

Jordan Prince Links:
WEBSITE | FACEBOOK | TWITTER | YOUTUBE | INSTAGRAM | BANDCAMP | SOUNDCLOUD 

Jordan Prince's music can be found on iTunes, Amazon, Spotify, Google Play, Pandora Radio, etc.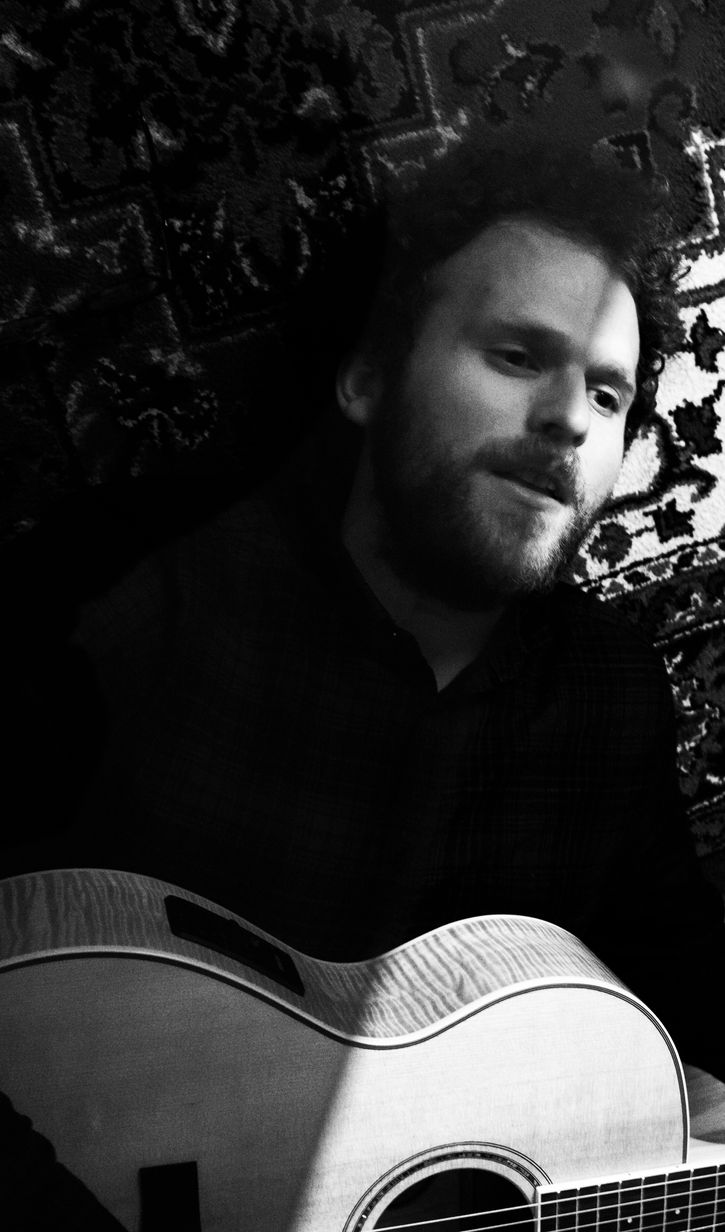 WHY NOT SHARE WITH FRIENDS?
http://jesselacy.com/fridayfeature/jordan_prince__new_orleans_la_usa





Support the #FridayFeature by becoming a Patron: HERE or give us a Tip HERE!