Grace Minnick is a singer-songwriter from Fort Wayne, Indiana. She was a member of the Wayne Children's Choir ages seven to eighteen, and it was in that organization that she learned a variety of classical and interpretational music skills. She became well-versed in music theory and was exposed to many musical genres and travel experiences in the Fort Wayne Children's Choir; so at the age of eleven, she chose to expand her musical horizons by composing her own music. She soon developed a passion for writing lyrics.

Her writing style has become one which emphasizes a humorous outlook on many serious recurring situations that people face, as she documents the angst, drama, and irony of her life and the lives of those around her. Aside from singing, Minnick plays piano, guitar, ukulele, and electric bass. She performs events at a variety of music halls, farmers' markets, and charity events in the Fort Wayne area and was an emcee for Sweetwater Sound's monthly Teen Rock Nights at C2G Music Hall for two years. Minnick is currently a freshman at Indiana University in Bloomington, Indiana and has already performed at venues such as: The Bluebird, the Buskirk-Chumley Theater, Rhino's All Ages Music Club, and the Players Pub.
Q&A
J: What is the story behind your song "I'm In Like"?
G: The song "I'm in Like" is the title track on my album Falling in Like (released February 2014). I wrote it shortly after getting into my first real high school relationship freshman year. "I'm in Like" discusses the difficulty of convincing adults in "adult relationships" to take younger love seriously. I wrote it the day I told my friend's mother about my new boyfriend, she proceeded to say "that's cute, but you know you're not really in love, right?" I countered her statement with the question: "What am I, then?" and wrote the song "I'm in Like"!
J: Why do you write music? 
G: Life is crazy and busy and sometimes upsetting and rushed. Songwriting is therapeutic. If I can escape into my brain for a couple minutes a day to write down new, fun ideas or to tweak some old lyrics or to come up with a new melody, the rest of my day tends to go very smoothly from that point forward. I also love observing friends, strangers, and family members and trying to piece peoples' lives into lyrical puzzles. Many stories and situations can be relatable to many people, so fitting a story that exhibits love, angst, misfortune, or rage into a song is a very fulfilling experience. I hope that my lyrics can help people understand a little more about the world or see a different side of life than what they had previously understood.


J: What are your fondest musical memories?
G: I grew up singing in the Fort Wayne Children's Choir, and had the opportunity to go on multiple choir tours. In the summer after my 8th grade year (2011) on our tour to England, my choir joined five or six other children's choirs from around the world for an international children's choir festival at Canterbury Cathedral. We were directed by Henry Leck, the director of the Indianapolis Children's Choir, and had the opportunity to sing in some of the most beautiful historical buildings in England. The most memorable moment on this trip was during our concert at Canterbury Cathedral while I was singing with my closest friends and hundreds of other children who love music deeply as we were surrounded by rich harmonies bouncing off the cathedral walls around us. The song was "Homeland" by Gustav Holst (arranged by Z. Randall Stroope). Look it up, if you get the chance. It's a beautiful song, and it meant so much to me in that particular moment.
J: If you could open a set for anyone, who would it be?
G: It would be an incredible honor to open for Paul McCartney someday. It would even be an incredible honor to meet him or see him in person at all! Paul McCartney has always been so innovative, and he is a remarkable lyricist and songwriter. He appeared to be the Beatle who was always happy and glad to be in the moment, and I really admire that about him. In interviews, he's down-to-earth and can speak volumes more about experiences and songs that have already spoken volumes for themselves. Paul McCartney is definitely an inspiration for me as a musician, performer, innovator, and writer.
J: Why is independent music important to you?
G: Independent music allows creativity and musical freedom. Though everyone in every industry networks, independent musicians seem to have a deeper, more meaningful tie to each other. We all understand the struggles and excitement that goes along with independent music, and we seem to be pretty open to helping each other out. 
J: What is your advise to fellow independent artists?
G:
 You are unique. You have your own combination of instrumental skills, vocal tone, quirks, and insights that no one else can perfectly replicate. Your life experiences and perception of the world can inspire lyrics that give an interesting perspective. Even if people tell you that you sound a lot like a certain artist or that you appear to be going for a certain "look," remember that you are unique.
J: Didn't you just release new music?
G:
 I'm currently starting the process of recording a second album! I can't release any dates yet, but definitely watch my social media near the beginning of summer 2016. If you want to hear my first album though, Falling in Like is available on iTunes, Spotify, Amazon Music, Google Music, and other purchasing and streaming services online.
J: Are you you performing soon?
G: Check out a show I'm playing with Jesse Lacy, Alexi King, and Hoosier Darling on Wednesday, February 3rd from 5:30 – 9:00 pm at the Players Pub in Bloomington, IN! 15% of the $8 admission will support WildCare, Inc.
Booking Contact: grace(AT)quirkysmirks(DOT)com

Grace Minnick Links: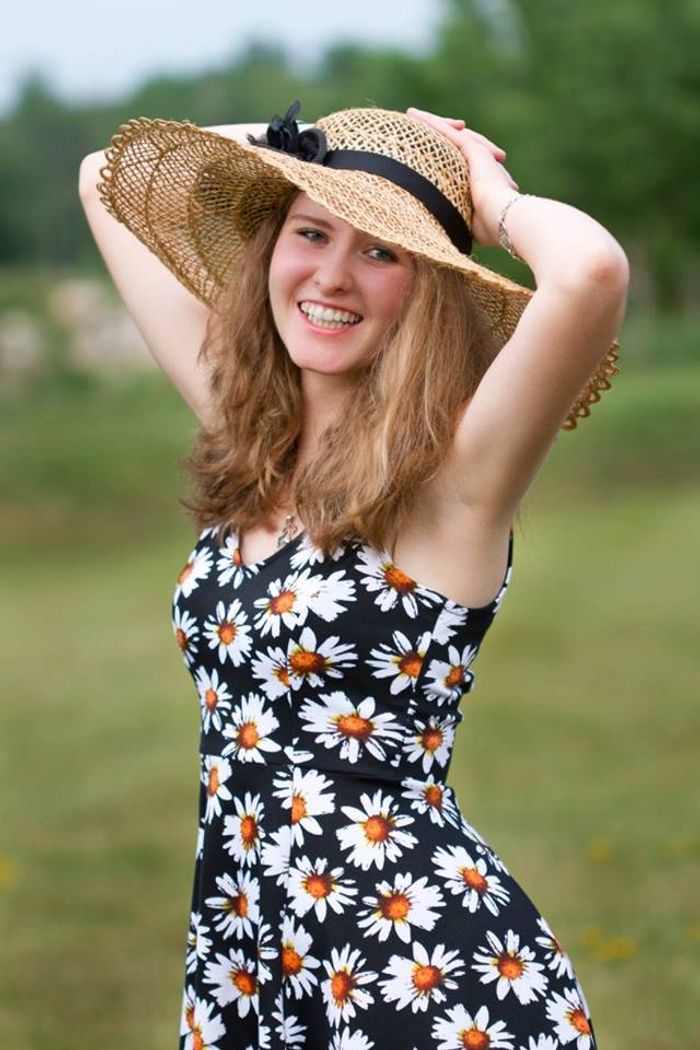 WHY NOT SHARE WITH FRIENDS?
http://jesselacy.com/fridayfeature/grace_minnick__bloomington_in_usa



Support the #FridayFeature by becoming a Patron: HERE or give us a Tip HERE!